In one special place, God laid out the Garden of Eden for Adam and Eve to live in. They had everything they needed. In the center of the garden grew a special tree. It was called the Tree of Knowledge. This tree was different to all the other trees. "You must not eat the fruit of this tree," God warned Adam and Eve. "You can eat fruit from all the others, but if you eat fruit from this one, you will be cursed. But then the serpent came and said, "Look at the lovely fruit." "I mustn't touch it," said Eve. "God told us to leave it alone. "Ha!", laughed the serpent. "God does not want you to know the good from the evil!" Tempted, Eve ate from the apple. And then Adam ate, too. That night God was angry and told them to leave the Garden of Eden at once. From that day on nothing would be the same.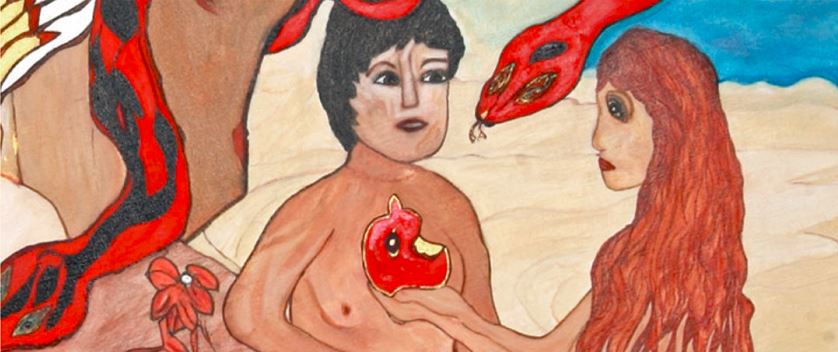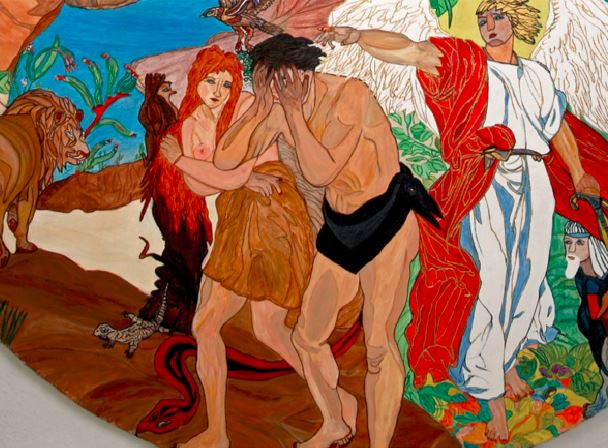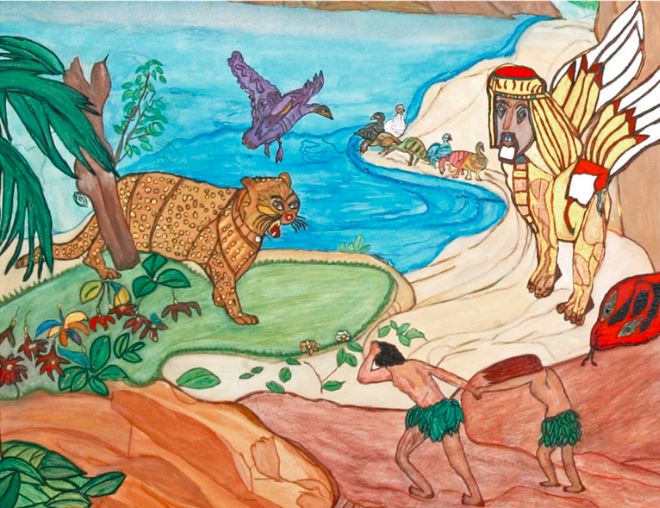 The Cherubim

Genesis 3:22-24

The book of Genesis describes God's helpers, the cherubims who guard the tree of eternal life.

The Leopard

Jeremiah 13:23-24

Can a black man change his skin or the leopard his spots? Then also you can do good who are accustomed to do evil. I will scatter you like chaff driven by the wind from the desert.

The Lion

Proverbs 28:15

He lives in forests and in the great Valley of Jordan. He is the strongest of animals in Israel. He is a danger for animal herds, but also for wandering animals. He illustrates God's strength and the danger of enemies.

The Eagle

A Psalm of David. Psalm 103:2-5

Bless the Lord, 0 my soul, and forget not all his benefits, who forgives all your iniquity, who heals all your diseases, who redeems your life from the Pit, who crowns you with steadfast love and mercy, who satifies you with good as long as you live so that your youth is renewed like the eagle's.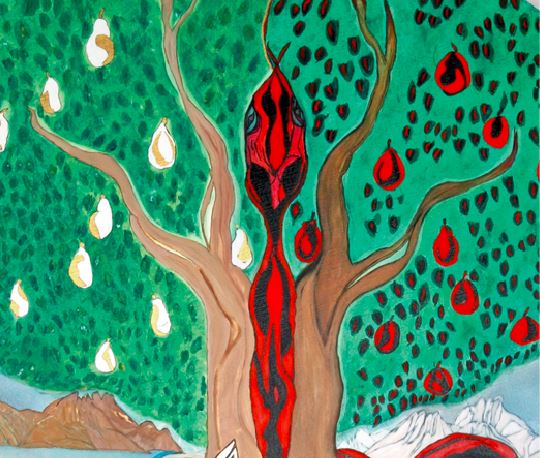 Man in Paradise
Genesis 2:8-10
In the middle of the garden there are two very special trees. The fruit of one tree promises eternal life. The fruit of the other provides knowledge to make one independent from God.